PME Industry Seminar Series - Aleksander Shtukater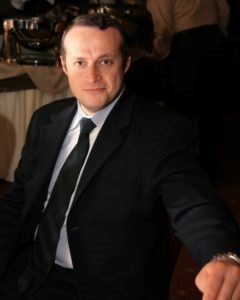 When:

Friday, October 29, 2021 11:00am - 12:00pm

Where:

ACC 211

Speaker:

Aleksander Shtukater, President of RaayonNova

Description:

Smart Contact Lens System for AR & VR as well as Psychometric Applications

Mr. Shtukater and RaayonNova, are developing futuristic and revolutionary technology of AR & VR enabled smart contact lens system (SCL) with an embedded display. SCL intimately plugs into the sense of sight to deliver information in an enabling and enriching fashion. We believe such smart contact lens system has the potential to become the significant AR & VR platform and eventually, in the long run, completely replace most smart devices such as smart phones, iPads, Oculus and HoloLens, MagicLeap sets, while becoming the main means of executing AR or VR applications...

Contact:

Felix Lu, Director of Corporate Engagement

Notes:

Mr. Shtukater is a seasoned innovator and an entrepreneur with 20 years of professional experience in Tech development and innovation, Software Engineering, Project Management, and team-leading background. An accomplished serial tech inventor and a patents holder. Inventor and developer of AR & VR enabled SCL (Smart Contact Lens) technology; Mr. Shtukater founded RaayonNova, an AR & VR enabled smart contact lens tech development Company. He is an internationally recognized speaker on AR & VR technologies; presented at various IDTechEx conferences domestically and internationally. Currently, an active Judge of MIT IIC and MIT EF.