Argonne Leadership Institute: Postdoctoral Research & Career Symposium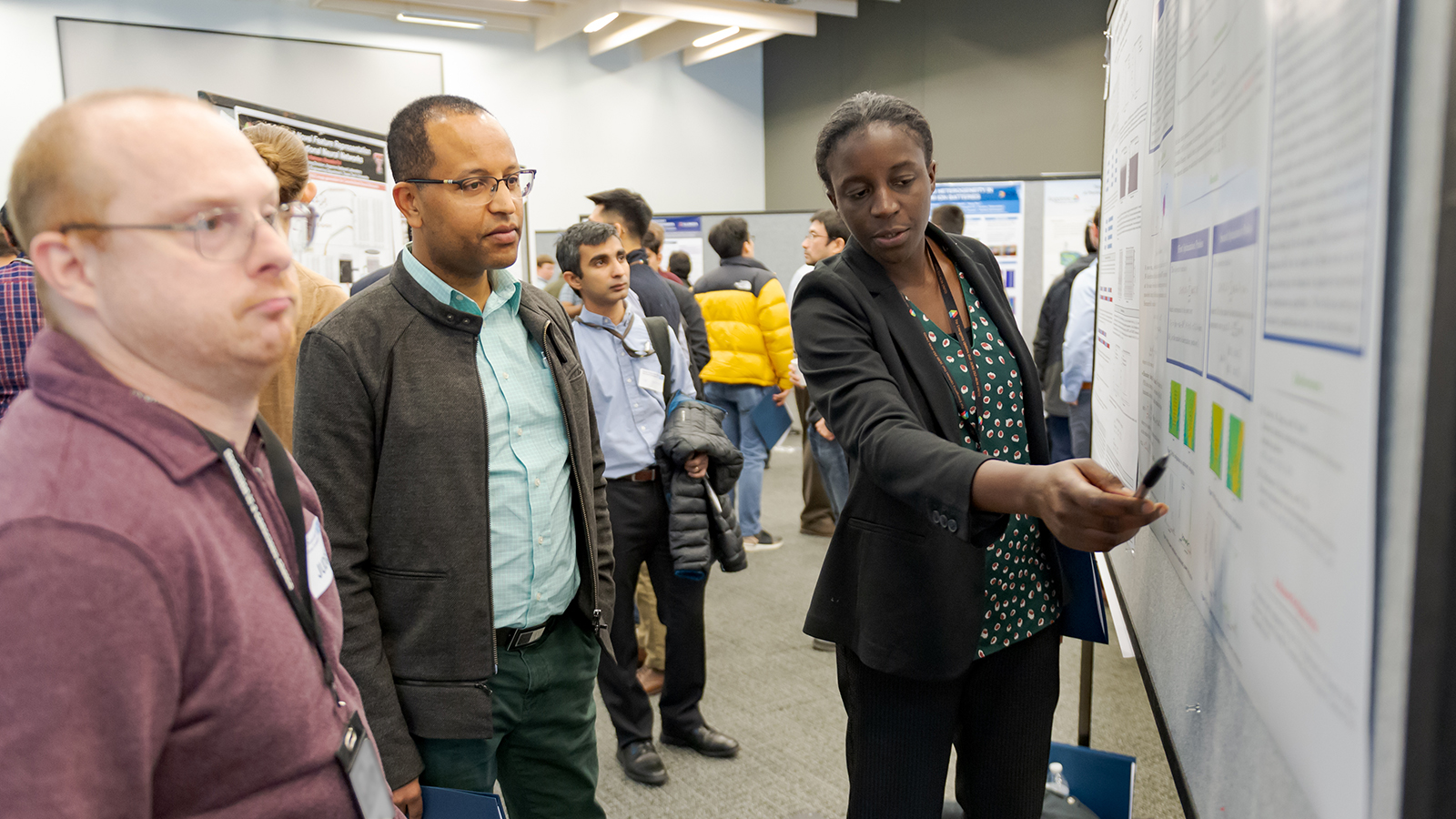 When:

Wednesday, November 4, 2020 9:00am - Thursday, November 5, 2020 5:00pm

Description:

The Postdoctoral Research and Career Symposium is an annual event that showcases the research of postdoctoral researchers and advanced graduate students.

The symposium promotes collaboration through networking, and it enables industry and government leaders to connect with and recruit from the nation's top scientific and engineering talent. This year's symposium will be a two-day virtual event hosted on the BlueJeans Events platform.

Important Dates:
Abstract Deadline: October 14 at 5PM CDT
Non-ANL Visitor Registration Due: October 21 CLICK HERE
Resume Deadline: October 28 at 5PM CDT
Registration Deadline: November 3 at 11:59PM CST

This Event Features:
Keynote address by Todd Allen
Dr. Todd Allen is Professor at the University of Michigan and a Senior Fellow at Third Way, a DC-based Think Tank, supporting their Clean Energy Portfolio. He was the Deputy Director for Science and Technology at the Idaho National Laboratory from January 2013 through January 2016. Prior to INL, he was a Professor in the Engineering Physics Department at the University of Wisconsin, a position held September 2003–December 2012 and again from January 2016–December 2018. From March 2008 to December 2012, he was concurrently the Scientific Director of the Advanced Test Reactor National Scientific User Facility at INL. Prior to joining the University of Wisconsin, he was a Nuclear Engineer at Argonne National Laboratory-West in Idaho Falls. His Doctoral Degree is in Nuclear Engineering from the University of Michigan (1997), and his Bachelor's Degree is in Nuclear Engineering from Northwestern University (1984). Prior to graduate work, he was an officer in the United States Navy Nuclear Power Program.

Postdoctoral research presentations
Recorded video presentations of technical research will be shared during and prior to the event. The attendees will have an opportunity to interact with the presenters and share ideas during scheduled sessions. Presentations will be judged by ANL scientific staff and the best presentations will be awarded.

Networking with company representatives
Symposium attendees will have an opportunity to network (virtually) with company representatives to explore future career opportunities in industry. Multiple networking sessions will take place in online meeting rooms set up for each participating company, which attendees can join by pre-registering to these sessions.

Career panel discussion featuring ANL alumni from diverse careers
Multiple career panel discussions featuring industry, national laboratory, and academic pathways. Panel sessions will consist of 4 to 5 speakers with a diverse background of industry and laboratory experiences. Attendees will have the opportunity to ask questions during the panel or submit their questions prior. A finalized list of panelists will be provided soon.

Trivia Social
Are you the smartest of them all? Compete against your fellow attendees in a trivia showdown to see who will be crowned trivia champion. Respectful banter and socializing encouraged.